ANIMATED VIDEO

Animated video presents and explains your product. It communicates on your story. It informs and trains explicitly, didactyly and playfully. Something to reach and captivate your audience, convince them and lead them to action!
Why choose Orange Clignotant?
Concrete results
The design, scriptwriting, production andrealisation of animation film, motion graphic design, 3D video, white boarding is organised in a manner that fulfil the highest narrative strategy, script, creativity and aesthetics criteria.
According to proven and entirely controlled concepts and processes.
A team of hardened professionals involved in unique video projects designed with a true vision aimed at maximum effectiveness.
Our main goal:




for your

animated video to reach your goals while respecting

your image and your values!
Otherwise, why invest in it?
Motion Graphic Design

CHAMBRE DE COMMERCE INTERNATIONALE DU LUXEMBOURG BELGE
Motion Graphic Design

AVOCATS.BE – L'ÉLECTROCHOC NUMÉRIQUE 2
3D Animation

CNUE – 25 YEARS
White Boarding & Paper Cut Out

BNP PARIBAS FORTIS – CSR 2018
Motion Graphic Design

LE PORTAIL SUEZ
Motion Graphic Design

NOTAIRES D'EUROPE – CONSUMER PROTECTION
Motion Graphic Design

BNP PARIBAS FORTIS – CSR 2016
Motion Graphic Design & 2D

STRADA LEX 2018
Motion Graphic Design & 3D Video

GROUP LARCIER – APPLICATION LARCIER GROUP
More Videos
3D animation

SIMULATEUR 3D PIERRE BLEUE DES CARRIERES DU HAINAUT
3D animation

BPI – REBRANDING
2D animation

GLOBALL CONCEPT – COLOR LIGHT
Animation

CITÉ DES MÉTIERS DE CHARLEOI – VIDEOBOX
Isometry

LE SOLIDO DE SUEZ
White Boarding

LA REDUCTION COLLECTIVE DU TEMPS DE TRAVAIL
Animation

BNP PARIBAS FORTIS – CSR 2015
3D & 2D Animation

STRADA LEX – 2017
Internal film

DEGROOF PETERCAM
Medical film

CELGENE
Mood film

BEIERSDORF
Welcoming the foreigners

ACTIRIS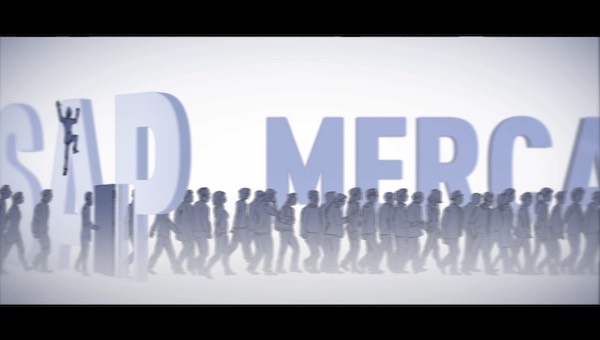 Motivational film

SUEZ
Product presentation

BEIERSDORF
Orange Clignotant produces 

eco-friendly films

 through eco-neutrality.
Orange Clignotant has access to its

own graphics studios

 to produce professional white boarding and video scribing. 
You might also be interested in these pages: